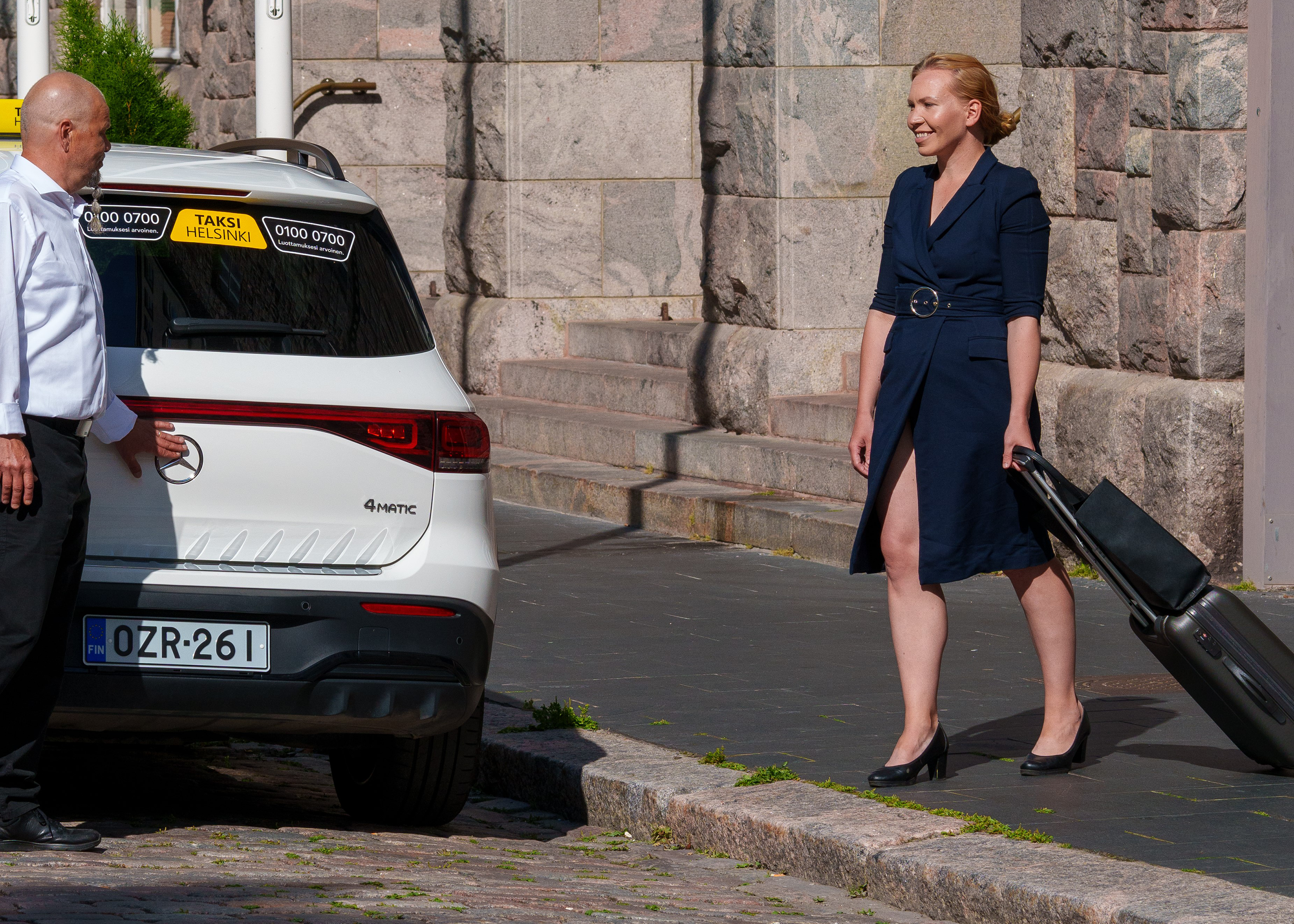 1300 taxis

24/7

1.

Quality

2.

Safety

3.

Availability
or call
(€ 2.90 + c 25 /10 s + lnc/mnc)
Taksi Helsinki is a safe and reliable part of any successful trip!
Taksi Helsinki taxis are available in front of the new terminal in lane 2.
Down below is map of the terminal where you can see the location of taxi station and pre-booked taxis waiting area.
Terminal map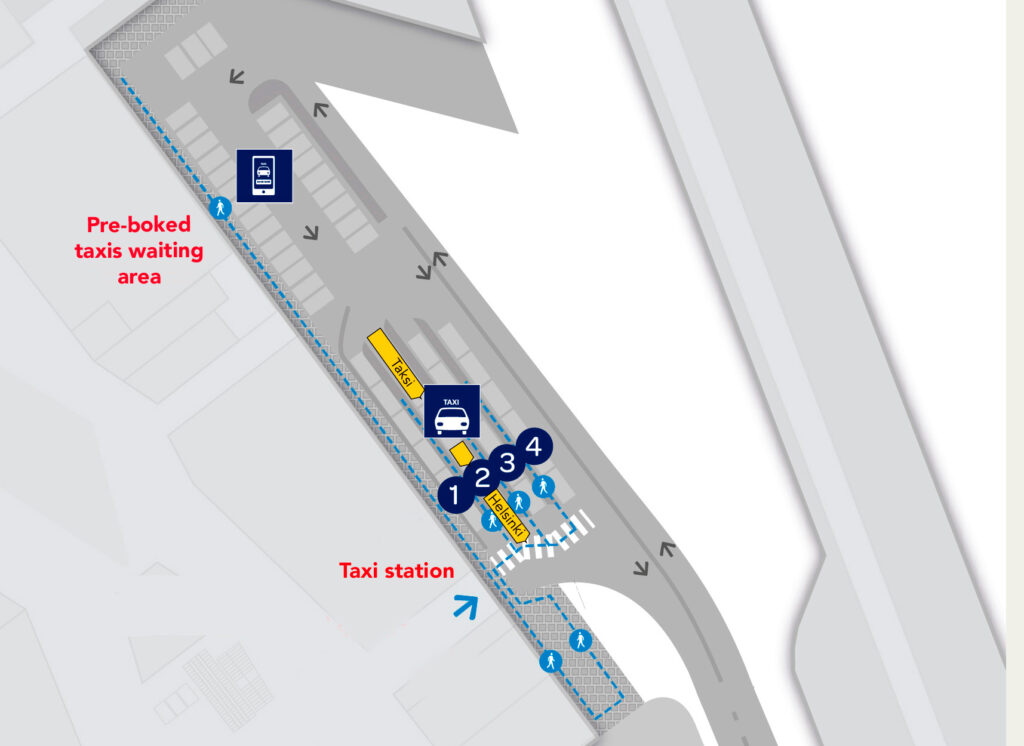 ---
Taxi to Helsinki airport
Please remember to reserve enough time for the journey to the airport. It is also a good idea to check the airport arrival instructions provided by your airline company and Finavia, the airport operator.
For direct orders, please call +358 100 0700. The taxi will arrive within a few minutes of your order.
You can also use the Taksi Helsinki App to place direct orders quickly and easily. Simply select the Airport (Lentoasema) from the list of destinations to display the duration and approximate price of the journey.
For pre-orders, please call +358 100 0700 or book with Taksi Helsinki App. A taxi will pick you up at the agreed time. Pre-orders can be placed no later than a half hour before the desired pick-up time. Pre-ordering helps you skip the hassle and focus your energy on your upcoming journey instead.
---
Taxi from Helsinki airport
The airport taxis pick you up in front of terminal. Taksi Helsinki taxis are available in lane 2. At the end of the lanes there are monitors that show the pricing of each company.
It is possible to pre-book a taxi to pick you or your guests up from the airport. Call number +358 100 0700 or book with our Taksi Helsinki App. The pre-booked taxis can be found in the further taxi areas in front of terminal. Please provide your flight number and estimated time of arrival when ordering.
---