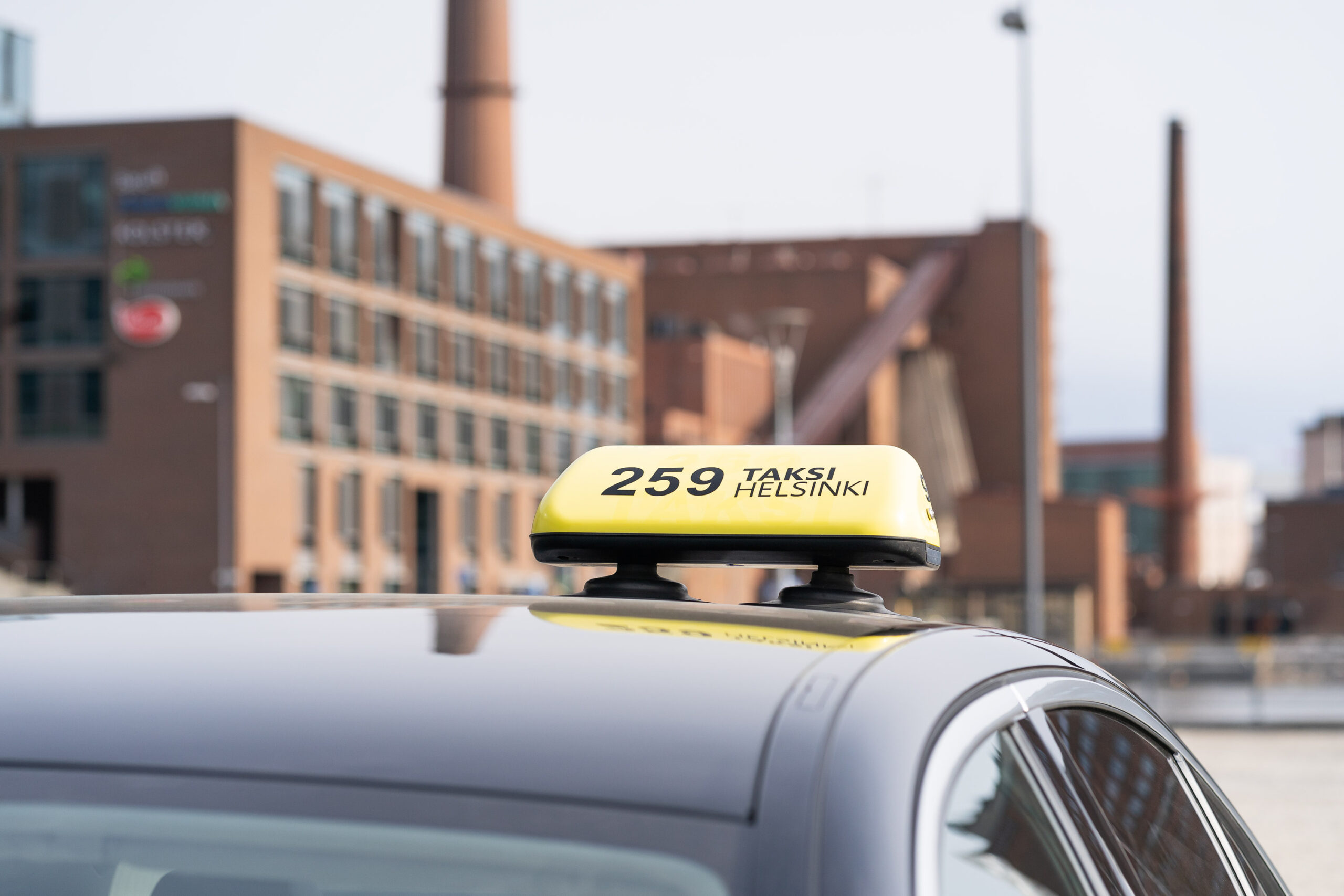 Wherever You Are
1300 taxis

24/7

1.

Quality

2.

Safety

3.

Availability
or call
(€ 2.90 + c 25 /10 s + lnc/mnc)
Taksi Helsinki Oy was established in 1989 (known then as Helsingin Taksi-Data Oy) to develop a fast and flexible data system. The new data system replaced the previous speech-based dispatch system. The company is still owned by 1249 Helsinki taxi entrepreneurs and Helsingin Taksiautoilijat ry.
Today, Taksi Helsinki is Finland's largest taxi dispatch company
Our most important task is to ensure high-quality, safe, and accessible taxi services for our customers. Speed and convenience mean the most suitable booking method for the customer, reliability, and quality assurance in all taxi journeys. Active quality assurance and development work helps us to guarantee a high level of service now and in the future.
NATIONWIDE SERVICE
In addition to the capital region, we also increasingly operate nationwide, and provide taxi services in Kanta-Häme, Lahti, Tampere, Itä-Pirkanmaa and Pirkanmaa, South and North Savo, Kainuu, Southwest Finland, Satakunta, Seinäjoki, Itä-Uusimaa and Kittilä. We also dispatch public-sector SOTE taxis in the Soite and Eksote areas, and KELA taxis in the Kanta-Häme area.
QUALITY
Taksi Helsinki commits to high quality, accessibility, and safety in its operations. We continually monitor customer satisfaction and develop our services to meet our customers' needs and expectations.
All Taksi Helsinki's taxis are taxis with a taxi license and every taxi driver in our agency has a valid taxi driver's license.