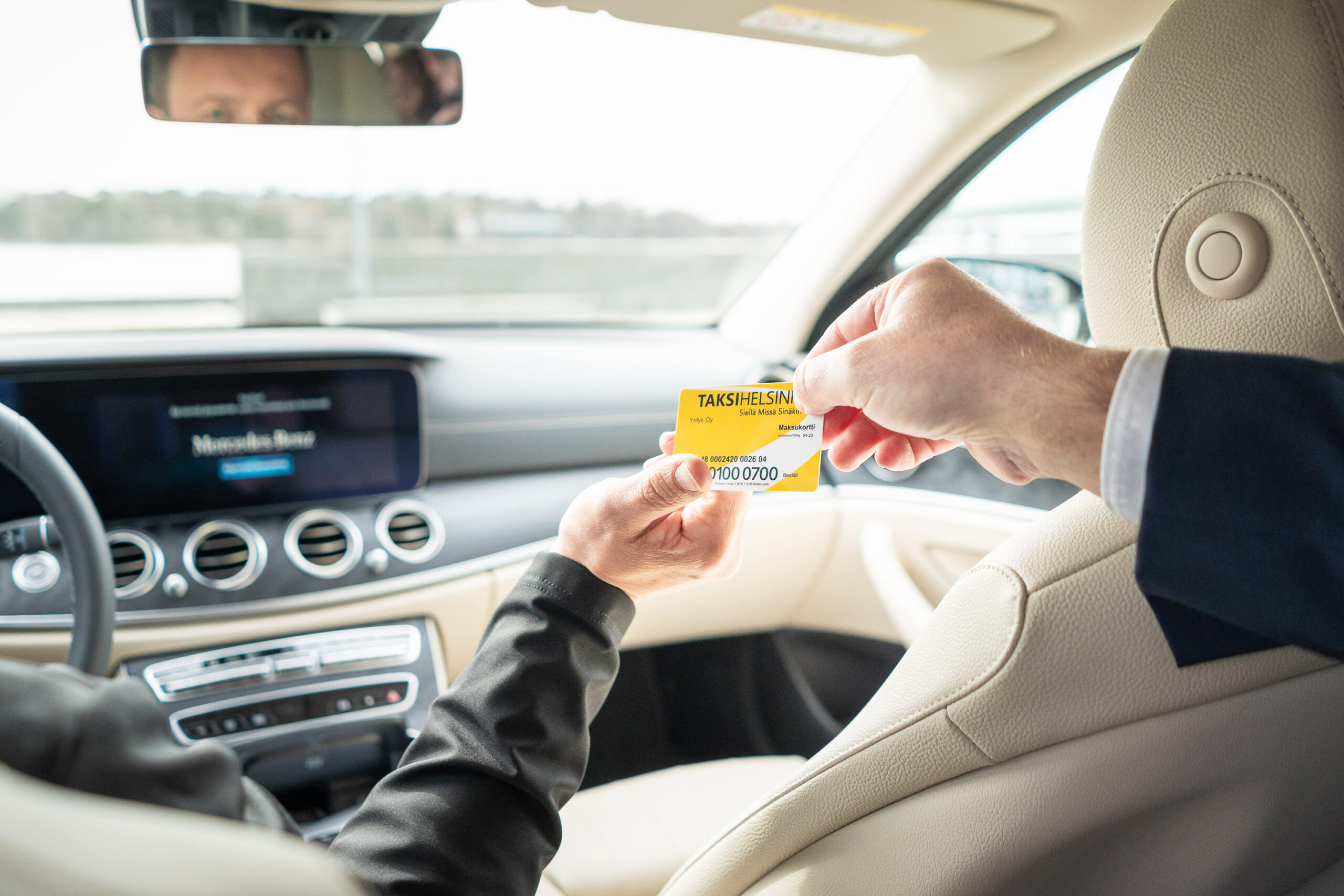 Pricelist from the airport
These rates apply only when a customer takes a taxi form Taksi Helsinki lane at the airport. At the end of the lanes there are monitors where the pricing of each company is shown.
If you book your taxi another way, for example using Taksi Helsinki app, the prices are in accordance with the normal price list.
Price
Basic fee
9,90€
Waiting chrage
0,78 €/min
Distance base fee
Price / km
1-4 people
1,55 €/km
5-8 people
2,07 €/km
FIXED PRICE
Price
Airport – to the city center (click to open the map)
(postal code 00100-00180, 00220)
1-4 people
41,00€
5-8 people
57,30€
Airport – to near, max 5 km radius (click to open the map)
1-4 people
24,00€
5-8 people
26,30€
Fixed prices are valid when departing from the airport, direct route to the destination address without any interruptions or deviations.
Fixed-price rides are always an option. The customer decides whether to run at a fixed price or according to the meter.