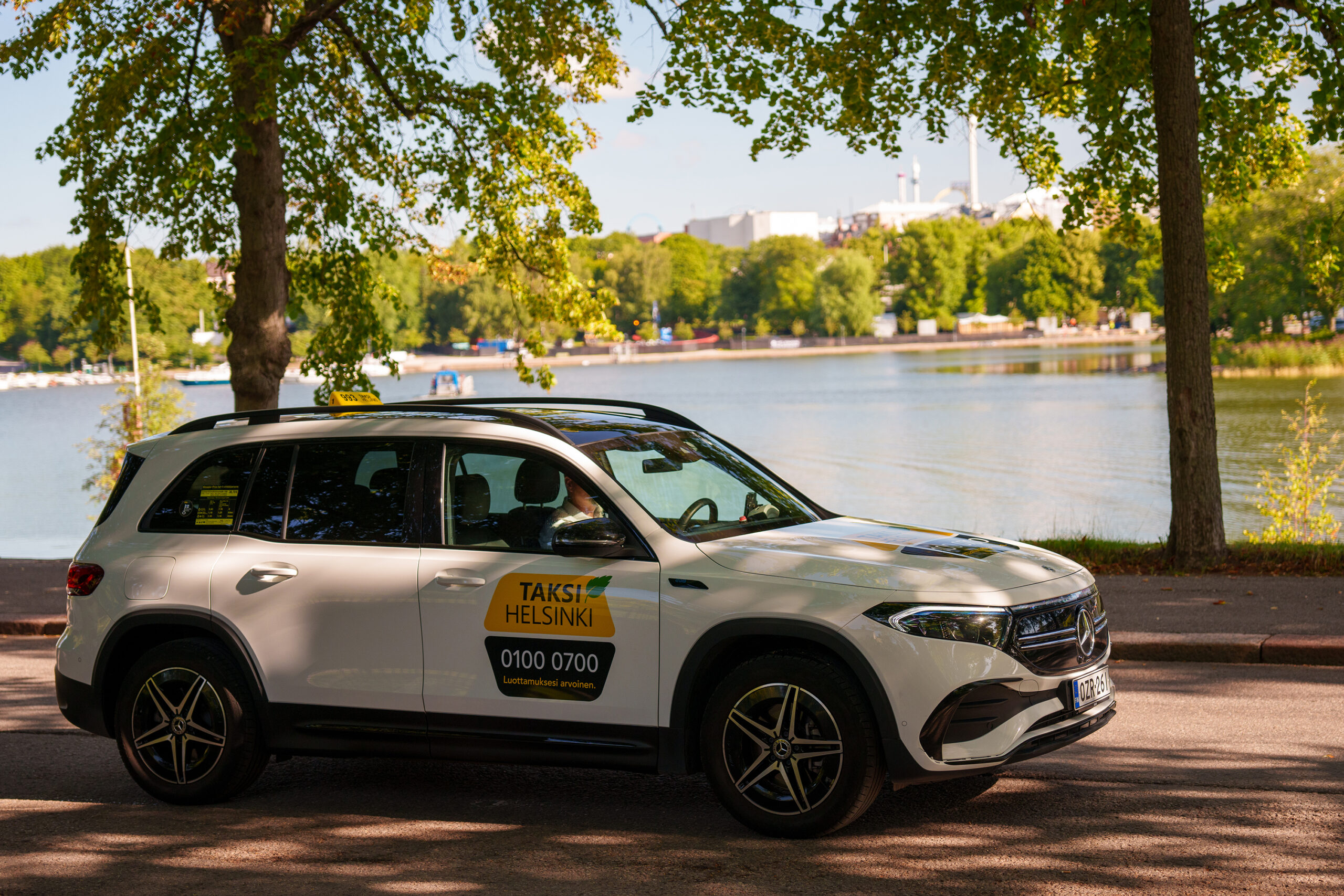 Book a taxi quickly and easily
If you are unable to book a taxi, you can always get a taxi at the nearest taxi rank, or hail a taxi on the move. Taksi Helsinki taxis are decorated with Taksi Helsinki tape on the vehicle itself and on the roof sign.
Our range of taxis includes sedans, estates, taxi vans and vehicles with disabled access. Taksi Helsinki also transports pets (please mention pets when booking) and packages.
Sedan and estate taxis can transport a maximum of four passengers in addition to the driver. Taxi vans, on the other hand, can transport up to 8 passengers.
More information on taxi services that make everyday life easier is available on our Services page.